Procurement of New Equipment as an Enabler of Change:
We at the Belize Natural Energy Charitable Trust have undertaken this fundraising initiative to assist the six (6) Institutes for Technical and Vocational Education and Training (ITVETs) in Belize in upgrading their equipment and providing scholarships for the students of these institutions as a first step to comply with regional standards for delivery of quality ITVET programs.
Upon completion of an individualized program of instruction, trainees will be empowered to:
Enter the job market with employability skills;
Attain advancement in their current employment situation;
Offer an improved quality of service and /or product;
Engage in an entrepreneurial venture.
There is no substitute for real-world experience thus, the ITVETS' training programs offer trainees opportunities to complete hands-on training such as an externship or internship before they can graduate. For example, after completing a series of classes, trade and vocational students complete an externship or internship at an established local business. Trainees get practical experience within an established business, and they also make connections for the future. Networking is an essential part of any job search and an important component for trainees of ITVET's vocational school programs.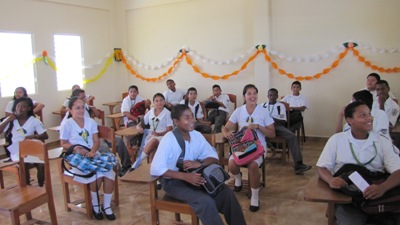 The project will initially be for two years. After successful completion and implementation of this Fundraising Strategy for Institutes for Technical and Vocational Education and Training (ITVETs) in Belize, the outcomes will be assessed, and we will determine whether to expand on or adopt fundraising purposes based on shifting conditions and evolving needs and interests.
Donate and make a difference. Anything you give, no matter how small, will make a big difference in helping us to achieve our objective!!