BELIZE Natural Energy Charitable Trust is committed to the development of the Belizean people and their communities. To that end, the Trust provides funding to organizations and individual projects/programs that are aimed at the empowerment of people and community.
Who can apply?
Organizations located within the country of Belize and are working towards the development of the people and the country are all welcome to apply. This includes all Agencies, Governmental and Non-Governmental Organizations, Educational Institutions and other public/private sector entities.
How do I apply?
The grant process of the Trust is effective and efficient; our goal is to make the application process simple and easy.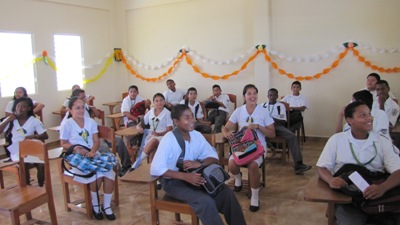 Process overview:
Submit a letter of request to the Trust no longer than two pages, double spaced. Letter should briefly describe the project, the relevance to the community, and must address a plan for sustainability. Do not submit a proposal at this stage. The letter of intent is to discuss your partnership request idea and whether your project appears to fit within the Trust's guidelines.

If the project idea fits within the Trust's guidelines, an application will be issued and a specific date of submission will be provided.
Additional information may be requested or a site visit might be required.
Final decisions will be made by the Board of Trustees at one of their meetings at the end of the review process.
All applicants are given a fair and equal opportunity to benefit from the Trust's funding in accordance with the Trust's Project/Program Selection Policy. For more detailed information on our grant process, to request an application or to find out if your organization or project is eligible, please contact us.