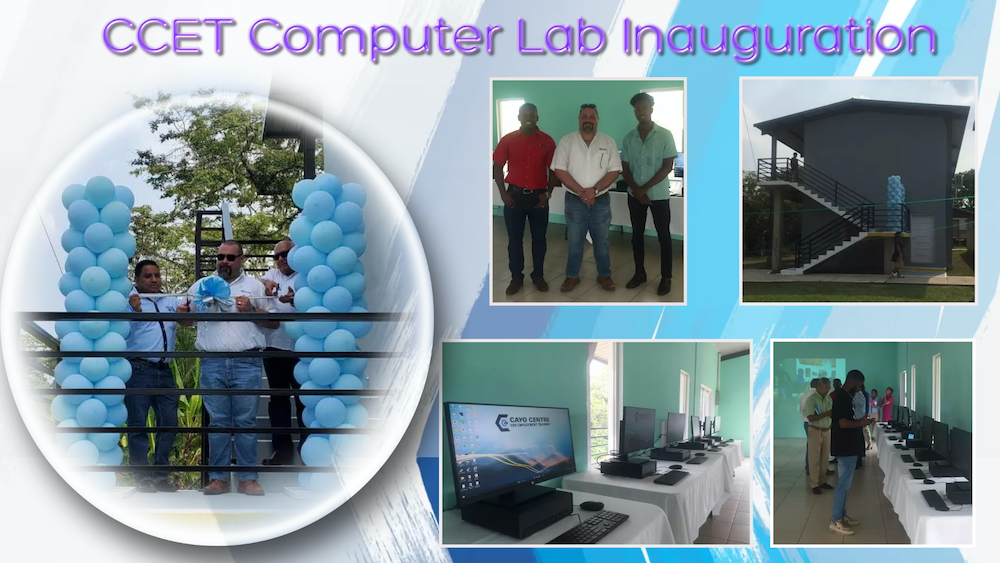 June 1st, 2023, San Ignacio Town, Cayo District
Computer-aided education for trade students gets a boost with the inauguration of a new computer laboratory at the Cayo Center for Employment Training (CCET) located in San Ignacio Town, Cayo District. This has been made possible with the gracious donation of $40,000.00 from the BELIZE Natural Energy Charitable Trust (BNECT) for the construction of the second-story computer room. Other donors who contributed to the project to make this initiative possible include Help for Progress and the United Nations High Commission for Refugees (UNHCR) who donated the computer equipment.
The school is managed by Mr. Edilto Romero who stated that CCET's goal is its endeavour for high quality education for all, regardless of their financial or social status. The students attending Cayo CET are from the neighbouring communities and this new facility will be of great benefit to them, given the importance of digital education in today's environment.
The computer room was inaugurated on June 1st, 2023, boasting a substantial upgrade of its infrastructure, from the restoration and extension of the building itself, to new furniture, electrical fittings, and desktop computers.
The BELIZE Natural Energy Charitable Trust, contributing to the education and empowerment of Belizeans!!