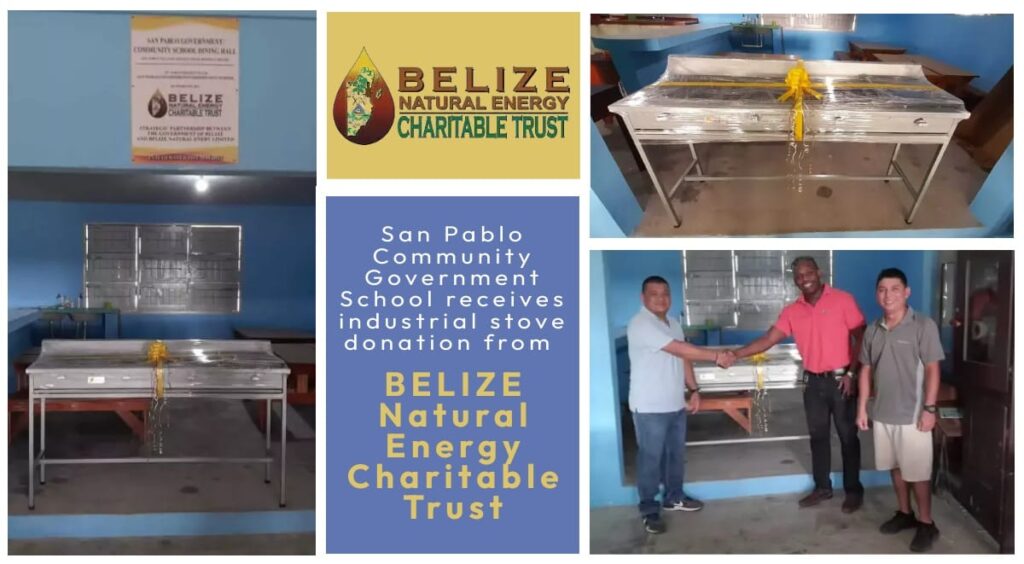 September 1st, 2023, San Pablo Village, Orange Walk District
On Friday, September 1st, 2023, the San Pablo Community Government School located in the Orange Walk District received a four-hole industrial stove from the BELIZE Natural Energy Charitable Trust (BNECT) to complement and enhance their school feeding program and newly constructed dining hall. The school has a population of 90 students, 50 of whom are a part of the feeding program.
The main feature of the San Pablo Government School's feeding program is that the meals are prepped and cooked daily in the kitchen, located on the school's premises, using produce and herbs grown on site. Parents contribute to the feeding program by volunteering their time as cooks and
assistants to prepare and cook the food, as well as by donating some additional food items used in the daily menu.
Chairman of the village, Mr. Javier Sabido as well as Mr. Hiram Canul, a teacher from the school, were present to receive the stove. Mr. Albert Garcia, a Board member, represented the BNECT.
The BELIZE Natural Energy Charitable Trust, contributing to the education and empowerment of our Belizean people!