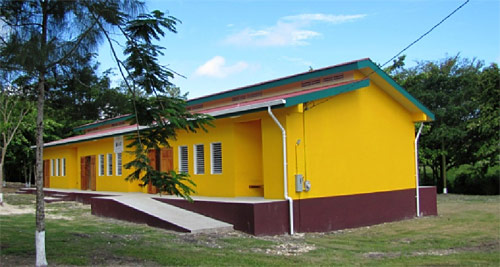 Refurbishment of Standard VI Classroom Building
After a fire destroyed a building that housed the library and 3 classrooms at the Bishop O. P. Martin R.C. School, located off Bullet Tree Road in San Ignacio Town, the school hoped to receive assistance to inspect the building as it displayed excessive cracks, which was a safety concern to the school management.
How is the BNECT Involved?
The Belize Natural Energy Charitable Trust (BNECT) through grant funding assisted with retrofitting the Standard VI classroom. Works included refurbishment of both the interior and exterior walls, painting, replacement of all exterior door locks with new exterior door locks complete with door stop and weather strip as well as refurbishment and adjustment of all exterior doors as necessary to ensure good fit and easy closure.
Beneficiaries: